The reStickity Difference
(1) sticks to ANY surface
(2) easy to display, adjust, remove and reStick
(3) won't rip, shrink, wrinkle or cause surface damage
(4) easy to remove from backing
(5) rounded corners
(6) sticks and unsticks to itself
(7) no minimum order size
(8) the cost to buy one of multiple images is the same as the cost to buy multiple of one image.
(9) printed in Rochester, NY -the birthplace of Kodak
(10) woman-owned business
WALL FRIENDLY
LANDLORD APPROVED
reStickitys stay where you put them without tape, tacks, and nails. When removed, they don't cause surface damage so no need for repairs or deductions to your security deposit.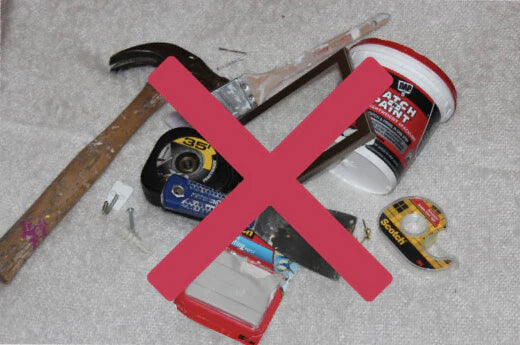 SHOWCASE COMMUNITY STRENGTHEN CONNECTIONS
Build a collage to showcase accomplishments, milestones & events. reStickitys are perfect for reinforcing team and community in businesses, locker rooms, classrooms, common spaces, dorms, sorority houses, daycares, fitness facilities, and senior living communities.
SHARE MOMENTS
BRIDGE THE DISTANCE
Send reStickitys to someone who lives far away or can't travel to let them know you are thinking of them. A great solution for quickly and easily making new surroundings more familiar for people apart from family and friends living in dorms, apartments, barracks, hospitals or senior living communities.